On March 13th, the new MOGON NHR South-West was inaugurated by Clemens Hoch, the Minister of Science and Health of the federal state Rhineland-Palatinate and Prof. Dr. Müller-Stach, Vicepresident for Research and young scientist at the Johannes Gutenberg University of Mainz (JGU). The association NHR South-West consists of the Johannes Gutenberg University of Mainz, the Rhineland-Palatinate technical University of Kaiserslautern-Landau, the Goethe University of Frankfurt and the University of the Saarland and since the end of 2021 one of nine centers for national high-performance computers (NHR) in Germany. Besides representatives of the JGU, guests from the three parter universities were also present.
The new HPC-System MOGON NHR South-West located in Mainz, expands the computing capacity of the transnational consortium and is available to research groups from all over Germany. For the new set up of the cluster the NHR South-West received 7.5 million euros from the federal-country-funding "national high-performance computer". With the financial resources an efficient System could be built in Mainz. Carsten Allendörfer, technical director of the Data Center (ZDV) was responsible for the set up togehter with the HPC-group of he ZDV. "After MOGON I and MOGON II we are happy to provide a cluster that scientists throughout Germany can use with the focus on high-energy physics, condensed matter physics and life science."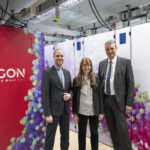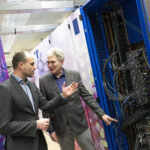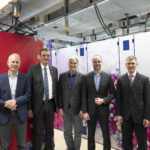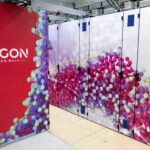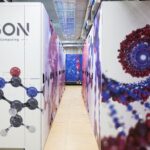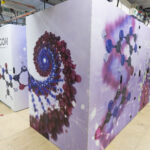 Markus Tacke, technical director of the HPC-Group, adds: "The nwe MOGON NHR South-West consits of 590 computing nodes, 75.000 CPU-cores and a main memory of 186 TB. Per nodes two AMD-processer are available (AMD EPYC 7713), per processor each time 64 cores."
MOGON NHR South-West | HPC-cluster-specification
| | |
| --- | --- |
| 590 | COMPUTING NODES |
| 75.000 | CPU-CORES |
| 40 | A100 TENSOR CORE GPUS |
| 186 TB | RAM |
| 8.000 TB | FILESERVER |
| 100 BG/s | INFINIBAND-NETWORK |
| 2.8 PFLOPS | MAXIMUM PERFORMANCE |
AMD EPYC 7713 processor
| | |
| --- | --- |
| 64 | CORES |
| 2 GHZ | FREQUENZY |
| 256 MB | L3 CACHE |
| 2 | PER NODES |
 
Learn More
NHR South-West at JGU
Compelete Press Release Ministry of Science and Health (german only)
Website NHR South-West 
Website HPC-Team of the ZDV